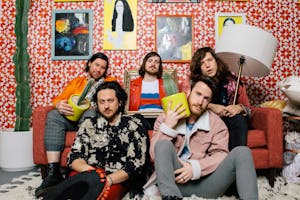 The Unlikely Candidates, Castlecomer, and RH2 Sat, March 14th at Hodi's Half Note.
Based out of Fort Worth, Texas, The Unlikely Candidates are an indie rock band initially formed as an acoustic duo by childhood friends Kyle Morris and Cole Male in 2008. Eventually expanding the lineup to include guitarist Brenton Carney, bassist Jared Hornbeek, and drummer Kevin Goddard, the band was also able to expand its sound in bigger, more sweeping directions. In 2013, the band signed on with major-label Atlantic and released their debut EP, Follow My Feet. In early 2016, the Unlikely Candidates returned with a hooky new single in "You Love Could Start a War," which made a strong showing on Billboard's Alternative Songs chart.
http://theunlikelycandidates.com/
----------------------
"When I wrote 'Fire Alarm,' I decided then and there to quit my day job and focus solely on music," says Castlecomer frontman Bede Kennedy. For the next twelve months, I did nothing but write for nine hours a day, every single day." Kennedy clearly sensed he was on to something special with "Fire Alarm," but little did he know he'd just written the tune that would lead the Sydney rockers halfway around the world and propel them from local favorites to international breakout stars. With its driving beat and earworm of a melody, "Fire Alarm" was a runaway hit on Spotify, where it reached #6 on the Global Viral chart and racked up more than five million streams.
The band played more than 500 shows and festival dates Down Under, building up a devoted fanbase and honing their set into a concentrated blast of pure energy and ecstasy. By the time they got to SXSW in 2017, Castlecomer was ready to take America by storm.
"We played eight shows in three days and just tore it up. From those gigs, we got management, a record deal, publishing, and a booking agent. We're like the poster boys for what you can still achieve at South by Southwest."
Castlecomer has never been lacking when it comes to drive and ambition, and their tenacious belief in the potential of their band goes all the way back to its earliest days. Consisting of four cousins and a close childhood friend, the group began playing live during their teenage years and took their band name from a plaque mounted outside their grandfather's house, one they later found out referenced the Irish village his family had emigrated from. Australia's in their blood, too, and Sydney will always be home, but after signing with Concord Records, the band took a leap of faith in early 2018 and moved to Nashville.
Despite their newfound love for Music City, Castlecomer won't be spending too much time there this year considering the already-extensive headline and festival dates lined up behind their track, "Move." Recorded with producer Adrian Breakspear (Gang of Youths) and mastered by GRAMMY-winner Joe LaPorta (The Weeknd, The Killers, Foo Fighters), the track is a funky dance jam that pairs Kennedy's silky-smooth vocals with a disco-tinged arrangement that's pure 1970's bliss.
http://www.castlecomermusic.com/
http://instagram.com/castlecomer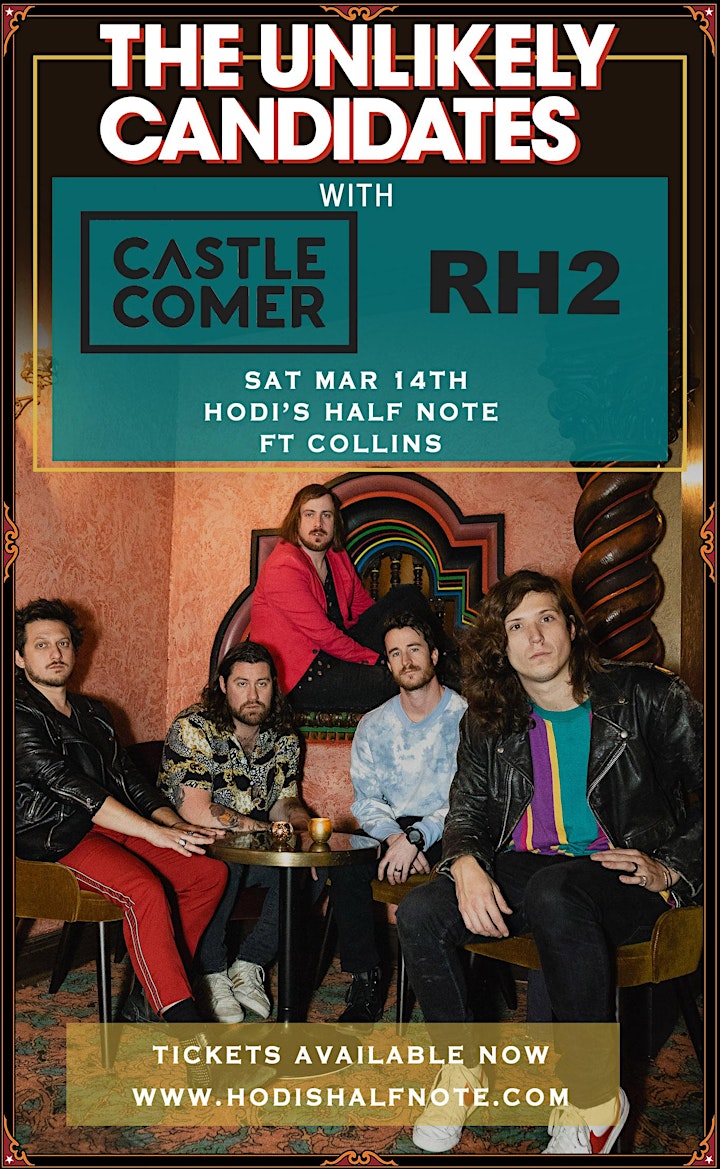 Venue Information:
Hodi's Half Note
167 N College Ave
Fort Collins, CO, 80524