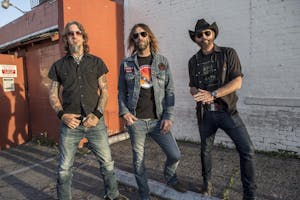 Supersuckers with Fast Eddy and Bad Desicions at Hodi's Half Note Friday, January 17th 2020!
"You've heard our name, you've seen our records, our t-shirts and our stickers. We're probably the favorite band of someone you know and yet maybe we're still a mystery to you. Well my friend, that's okay, you're at the right place to get to know the greatest rock-n-roll band in the world, The Supersuckers.
And the next time you see the 'Supersuckers' name, whether it's in the record store, online somewhere, or on the marquee at your local rock club, know that there's some quality, honest, ass-kicking, hard working individuals behind it all trying to make your life a little better through the "Evil Powers Of Rock-n-Roll" (and the occasional detour into the country music, of course) and we'd love nothing better than to have you there with us as! Just remember to wear clean underwear, 'cuz we're gonna rock the pants right off of you!"
– Eddie Spaghetti, The Supersuckers
http://www.supersuckers.com
Fast Eddy, from Denver, providing fast, hard hitting, classic rock n' roll. http://Fasteddy.bandcamp.com
Known for their energetic and at times chaotic live shows, Bad Desicions' angular and discordant approach to post-punk/hardcore attacks with a ferocity reminiscent of early 80's punk.
https://baddesicions.bandcamp.com/
Doors 8pm//Show 9pm
All Ages
$12 ADV / $15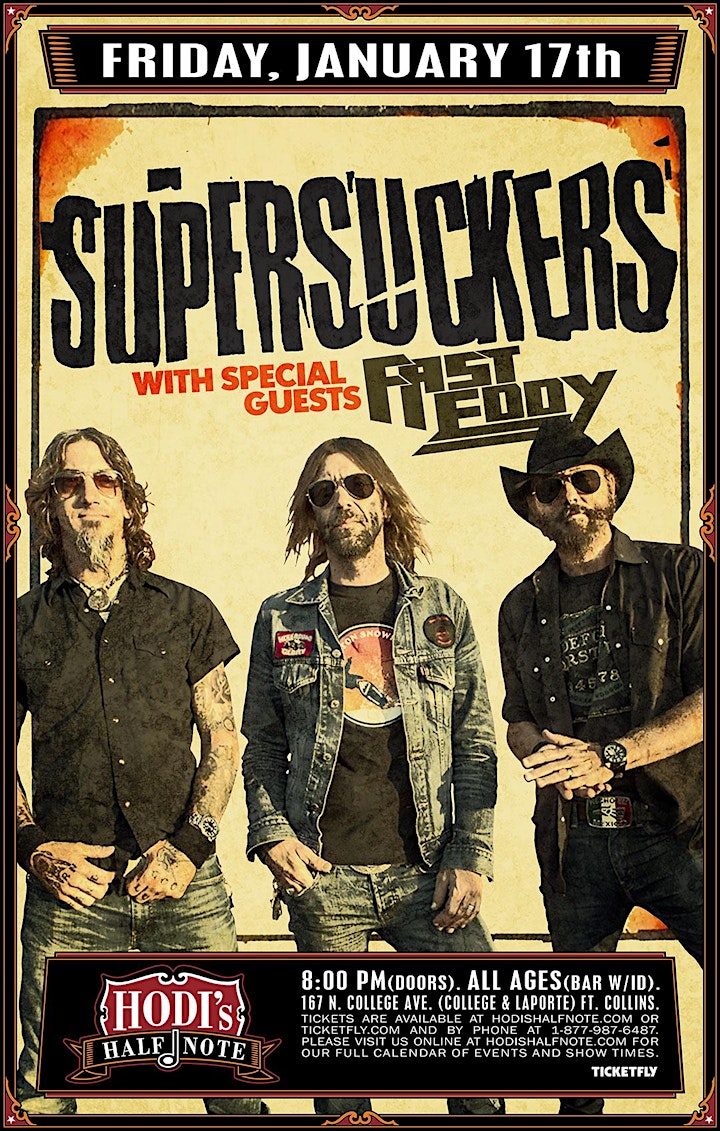 Venue Information:
Hodi's Half Note
167 N College Ave
Fort Collins, CO, 80524