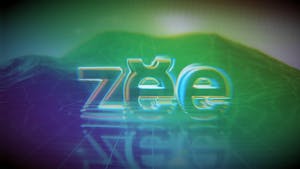 Euphonic Conceptions, Longevity, Mindbeam, and Party Guru Productions
Re:Turn Tuesdays
Zebbler Encanti Experience, Prismatic, ESARA
$5.00
Tickets At The Door
Re:Turn Tuesdays feat. Zebbler Encanti Experience w/ Prismatic, ESARA, and special guests
Zebbler Encanti Experience (aka "ZEE") is an audio/visual collaboration between video artist Zebbler and electronic music producer Encanti, based out of Boston, USA and Valencia, Spain. The Experience is an immersive performance of mapped visuals on three custom winged projection screens, synchronized with heavy peak-hour psychedelic bass music, resulting in the creation of a fantasy world for audiences to lose themselves in.
ZEE have seen a considerable amount of road time in the last few years, serving as integral members of multiple tour teams. The architect behind the projection mapped projects for Shpongle and EOTO, and assisting with Infected Mushroom's stage construction, Zebbler has toured the United States nonstop producing visual shows and performing as a VJ at hundreds of high profile events. In addition to ZEE performing as direct touring support for EOTO in venues throughout the country, and performing in Shpongle Live band during their first few shows in the United States, Encanti has carved out some time to teach electronic music production to graduate students in Valencia, Spain wing of Berklee College of Music.
http://www.zebblerencantiexperience.com
Prismatic - Determined to make a deep, no holds bar electronic music exprience, Prismatic is a journey that is both dark, yet colorful, humble, yet profound. Prismatic is very forward with its message and makes sure it's listener knows that what is happening is as real as can be.
Stepping onto the electronic music scene in 2013 with his debut ep "Ab Initio", Prismatic has been making waves ever since with his hair raising sound design and pristine production quality. Having worked with and shared the stage with artists such as Au5, Fractal, Savant, Dubscribe, Ill gates, Jphelpz, Virtual Riot, Trivecta, G Jones, and Eprom. Prismatic's prolific and diverse style knows no bounds. His music takes us on a journey through the spectrum of bass music as beautiful pads and melodies prepare the listener for unforgettable drops. Going headstrong into 2018, Prismatic is an artist that you should have your eyes and ears open for.
https://soundcloud.com/prismatictunes
ESARA - Colorado based musican. providing spicy trip-hop #pangeamusic
ALL AGES
Doors 8pm//Show 830pm
$5 adv or before 10pm / $10 after 10pm / Under 21: $10 All Night /// Free before 9pm for text blast subscribers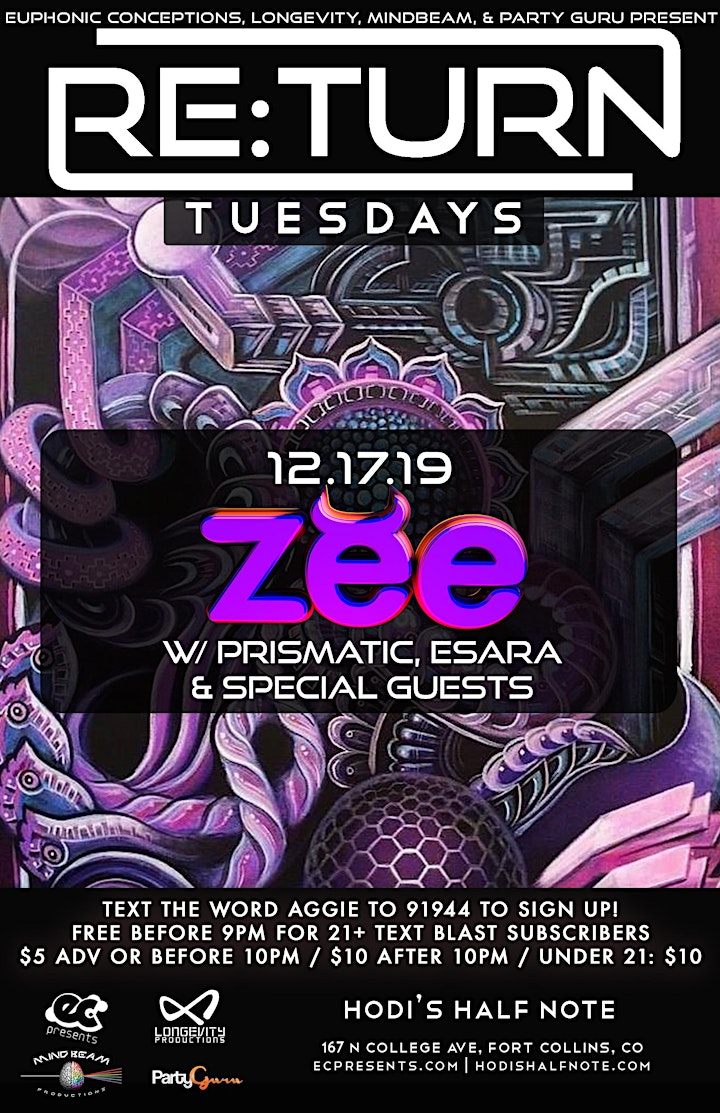 Venue Information:
Hodi's Half Note
167 N College Ave
Fort Collins, CO, 80524