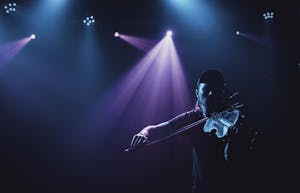 Euphonic Conceptions, Longevity & Mindbeam Productions Present
Re:Turn Tuesdays
Mindbeam Productions
Euphonic Conceptions
Longevity Productions
Plantrae
Volo
$5 adv or before 10pm / $10 after 10pm / Under 21: $10 All Night /// Free before 9pm for text blast subscribers
Re:Turn Tuesdays
A new series at Hodi's Half Note bringing you the tops acts in EDM, live art, visual production and more!
Mindbeam Productions
A donation based company that gives back 15% of its profits from events to the community. Specializing in professional visual effects and sound production.
Euphonic Conceptions
Euphonic ConceptionsSince 2006, Euphonic Conceptions has been dedicated to putting on events featuring fresh directions in music and art. The goal is to develop, support, and sustain culture that can birth groundbreaking artists and allow them and the community they represent to flourish.
Longevity Productions
Music: brings ones from diverse backgrounds into a realm of similar objective parallelism. Creates happiness or invokes emotional response. Overall bridges a gap unimaginable by many but for seen by few.
Longevity Productions is a company that thrives to bring you the best acts and all around musical experiences they can provide. Working with people in the local Northern Colorado community to bring art of all styles together. We focus on artist booking, artist management, promotion, and event facilitation.
It was launched by Bri Long in September of 2017. With the help of her community and friends around her, her dream and love of music has finally manifested into a career.
Current booking roster:
Elctrx | TwoScoops | Genetic Concepts | Cezbot
Bass Prophets | Dj Wadada | Pitta Patta | Jimeni
Plantrae
Plantrae roams the forests and detritus of modernity, crafting earthy beats music clearly evocative of its NW origin. Energetic and serenely beautiful, Plantrae's sound threads a distinctive path between acoustic instrumentation, and exhilarating electronic production. Crisp beats and graceful melodies are effortlessly woven together, with live viola bringing an undercurrent of indelible warmth to an already lush palette.
Volo
Oliver Brusca – aka VOLO – is a young producer currently residing in Denver, Colorado. His music embodies everything that is triumphant in nature, blending world instruments, ethereal soundscapes, and driving synths. His tracks defy genres and constraints, oscillating between orchestral, future bass, house, and Trip-Hop. By crafting this multi-layered music, VOLO leaves his fans discovering new sounds and details every listen. "Drifter", the latest offering from Denver solo artist Volo, visits the ears like a muted spring rainstorm. Healthy doses of both pulsating hip hop and smooth house are shaped by substantial infusions of world instrumentation. Admirers of Odesza, CloZee, and Bonobo will enjoy a sense of gratification within the blend of textured, retro yet futuristic intonation throughout. Though the five-track EP is his heftiest release yet, the character and spirit radiating from start to finish gives high hopes for Volo's future contributions to electronic music.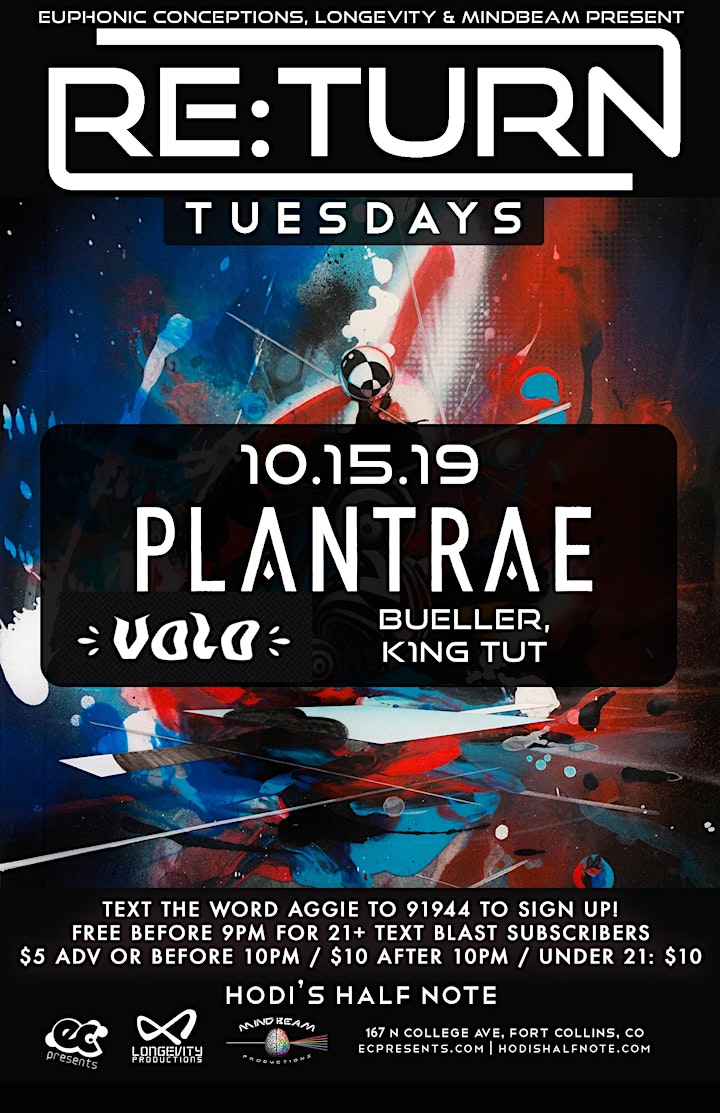 Venue Information:
Hodi's Half Note
167 N College Ave
Fort Collins, CO, 80524