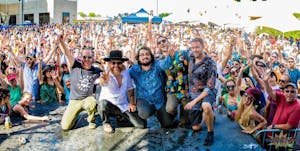 Musketeer Gripweed and Banshee Tree at Hodi's Half Note Saturday January 18th!
The Fort Collins-based, blues-fusion band Musketeer Gripweed simply explodes onstage with the energy and fervor of a revival preacher out to save a filthy sinner's soul. This group of highly accomplished musicians, however, isn't about pushing religion – unless your religion is drinking, dancing and some damn good music – they're about creating "American revival, stomp, shake and holla" music. With a passion influenced by modern and classic rock 'n' soul heroes, Musketeer Gripweed creates an extraordinarily powerful live energy, and the band's "gasoline intense vibe" manifests in spontaneous, uncontrollable dancing and a compulsion to stand up, run to the stage and testify.
Jason Downing – guitar, dobro, harmonica, vocals
Lance Ruby – guitar
Ben Hockett – bass, vocals
Matt Goldberg – keys
Stu Crair – drums, percussion, vocals
http://www.musketeergripweed.com
Currently located in Boulder, Colorado, Banshee Tree has quickly developed a reputation as one the west's most multifaceted young touring bands. Combining the sounds of acoustic instruments with a diverse blend of EDM, jam, & early jazz, Thomas LaFond's intrepid lyrics & compositions serve as a platform for hot swing and deep trance grooves. Fans of Gogol Bordello, Caravan Palace, and Django Reinhardt will appreciate this driving, earthy acoustic dance music. Their newest release, "In the Company of Crows", is currently available through Bandcamp, Itunes, and Spotify.
http://Banshee-Tree.com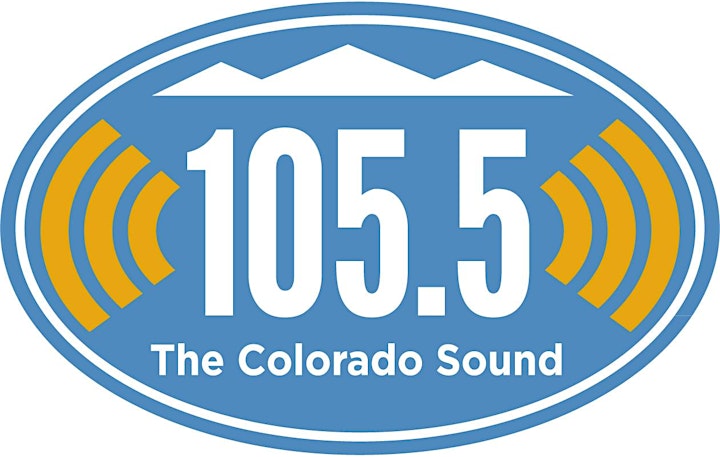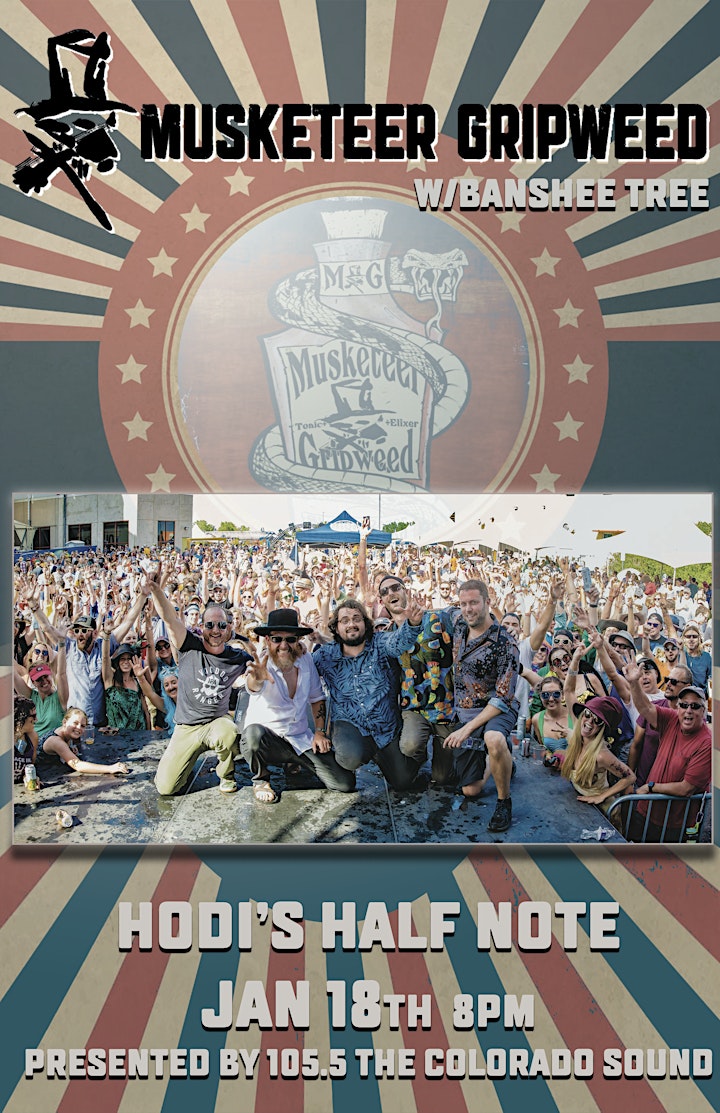 Venue Information:
Hodi's Half Note
167 N College Ave
Fort Collins, CO, 80524