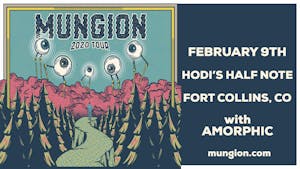 Mungion w/ Amorphic in Fort Collins at Hodi's Half Note Monday February 9th
Since their inception in Spring of 2015, Mungion (pronounced mung-yin) has quickly made a name for themselves as one of the rising stars of the jam scene. Composed of Justin Reckamp (guitar/vocals), Joe Re (keyboards/vocals), Sean Carolan (bass/vocals) and Matt Kellen (drums/vocals), the Chicago-based four-piece is rooted in their ambitious compositions and improvisational abilities, offering up a raucous and joyous sound that's guaranteed to have you smiling ear to ear and leave you wanting more.
Known for their whimsical songs, goofy stage antics, and undeniably explosive improvisations, Mungion's jubilance is a natural extension of its members. Underlying the band's quirky nature is their virtuosic musical abilities. This inherent talent and playfulness emboldens the group to be fearless in the studio and on stage, making for live performances that are infectiously lighthearted, refreshingly energetic, and deeply sincere.
With sonically rich and vibrant compositions, the band's critically acclaimed debut album, 2016's 'Scary Blankets', proves that the sky's the limit for Mungion. You can catch them on tour at venues nationwide or at high-profile music festivals, such as Suwannee Hulaween, Summer Camp, and The Peach Music Festival.
https://mungion.com
https://soundcloud.com/mungion-1
#NeverMissASundayShow
Amorphic - A four piece band from Fort Collins, CO. Caleb, Joel, Dustin, and Brian. All four members bring in different elements and personalities of different genres to create an improvisation heavy band that covers a wide tonal spectrum. We get inspiration from not only some of the Jam Band giants, but many jazz, fusion, folk, and more prog based artists. Lets party y'all!
https://amorphicband.bandcamp.com/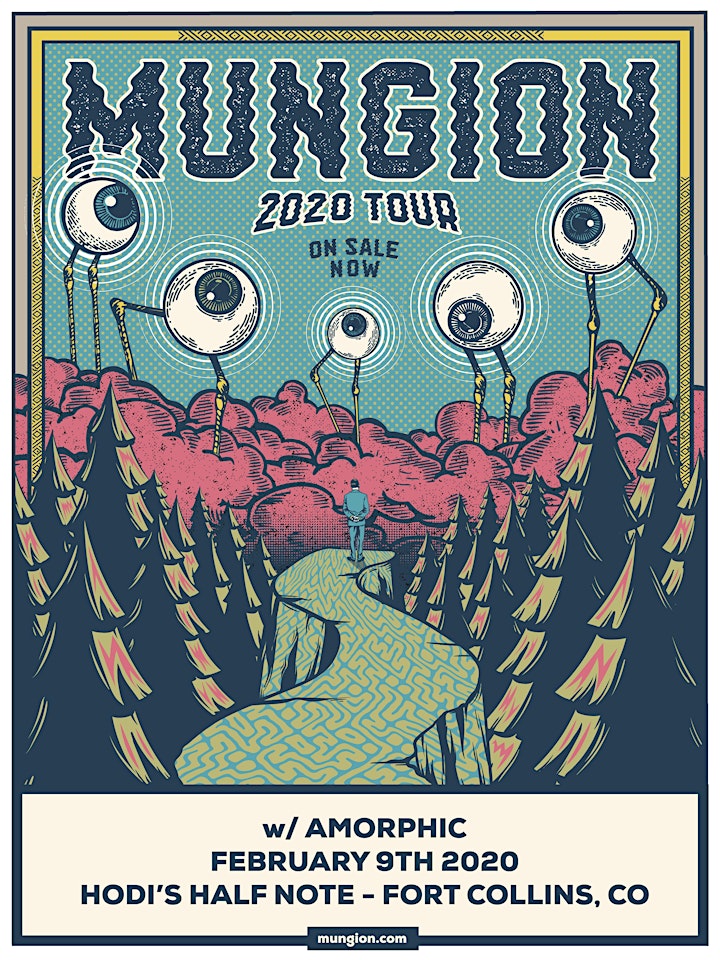 Venue Information:
Hodi's Half Note
167 N College Ave
Fort Collins, CO, 80524