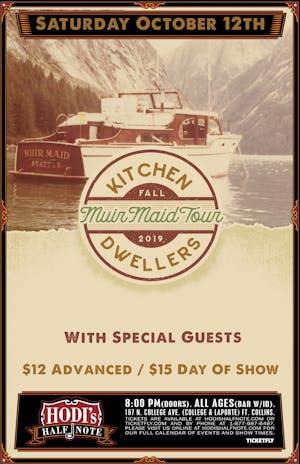 Kitchen Dwellers w/ House With A Yard @ Hodi's Half Note
Kitchen Dwellers
Kitchen Dwellers formed three years ago below the Bridger Mountains with the sizzle of afternoon breakfast and the warmth of Irish coffee brewing in the kitchen. What began as a trio, Shawn Swain, Joe Funk, and Kyle Shelstad began writing music and playing traditionals searching for originality and occasionally, other life forms. Torrin Daniels was quickly added on Banjo and the band began playing shows around Bozeman, Montana. They added Jesse Bulter on fiddle just in time to hit the road for Colorado and complete their sound. The Kitchen Dwellers have shared the stage with high profile artists like Railroad Earth, Greensky Bluegrass, the Deadly Gentlemen, Head for the Hills , Town Mountain, Pete Kartsounes, and WhiteWater Ramble.
The band has played many high profile venues in the west such as The Bluebird Theater, The Mishawaka Amphitheater, The Oriental Theater, and The Emerson Theater. They continue to master their sound, create original work, and foster their live performances.
House with a Yard is an innovative, seemingly counter intuitive assemblage of acoustic flavors: grooves borrowed from jazz and funk; raw, unrestrained rock; a violinist's classical sensibilities; barn-burning bluegrass and the sweet, deep pocket of old-time. Simultaneously delicate and forceful, the result is a sound as captivating as it is difficult to pin down. HWAY delivers danceable, edgy, melodic adventure reflective of their Colorado home while retaining a distinctly Eastern American lyrical ennui.
All Ages
Doors 8pm//Show 9pm
$12 ADV // $15 DOS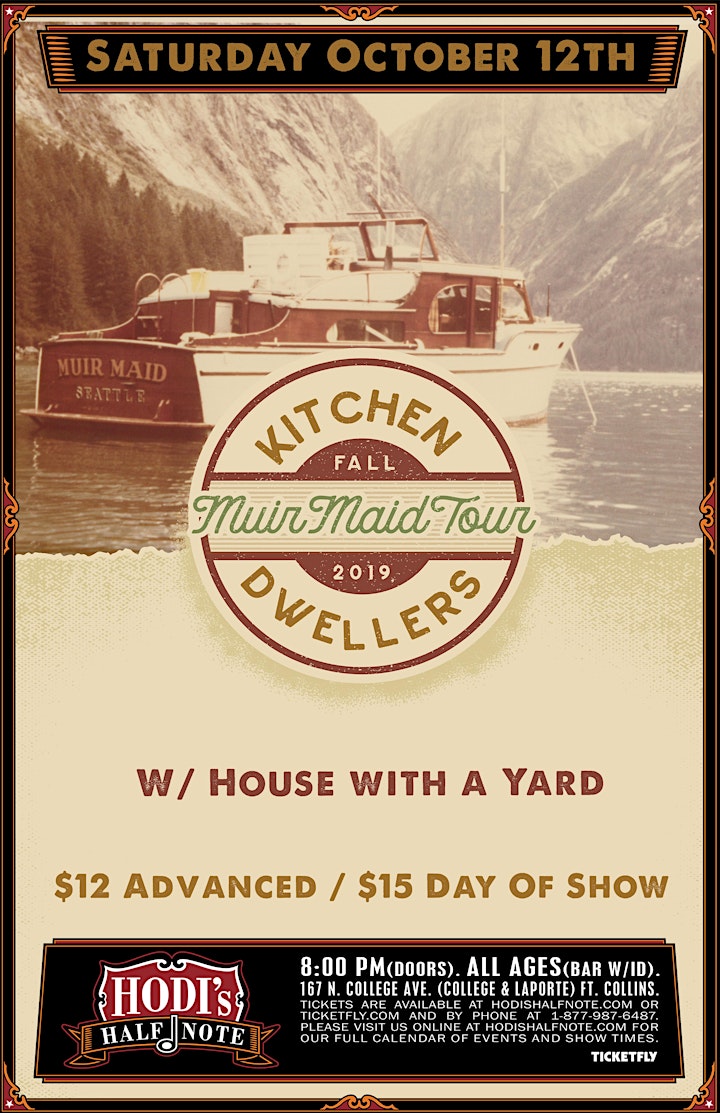 Venue Information:
Hodi's Half Note
167 N College Ave
Fort Collins, CO, 80524