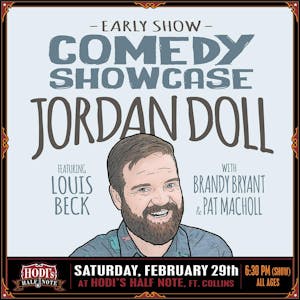 [[Early Show]] Comedy Showcase featuring Jordan Doll Saturday February 29th
Doors at 6//Show at 630
Jordan Doll is a standup comedian and actor from Denver, Colorado where he is a regular at the world famous Comedy Works. If he looks familiar, it might be because you saw him on Viceland's flophouse, or the Comedy Central Snapchat channel, or dressed up like a potato skin in that one TGIFridays commercial. Or maybe you caught him at Just For Laughs Montreal, High Plains Comedy Festival, or San Francisco Sketch fest; opening for the likes of Kumail Nanjiani, Brian Posehn or Kyle Kinane? No? Well. Maybe it was something else. He does just kind of have one of those faces.
Hosted by Jacob Erdman
This event is all ages but recommended for adults for mature content.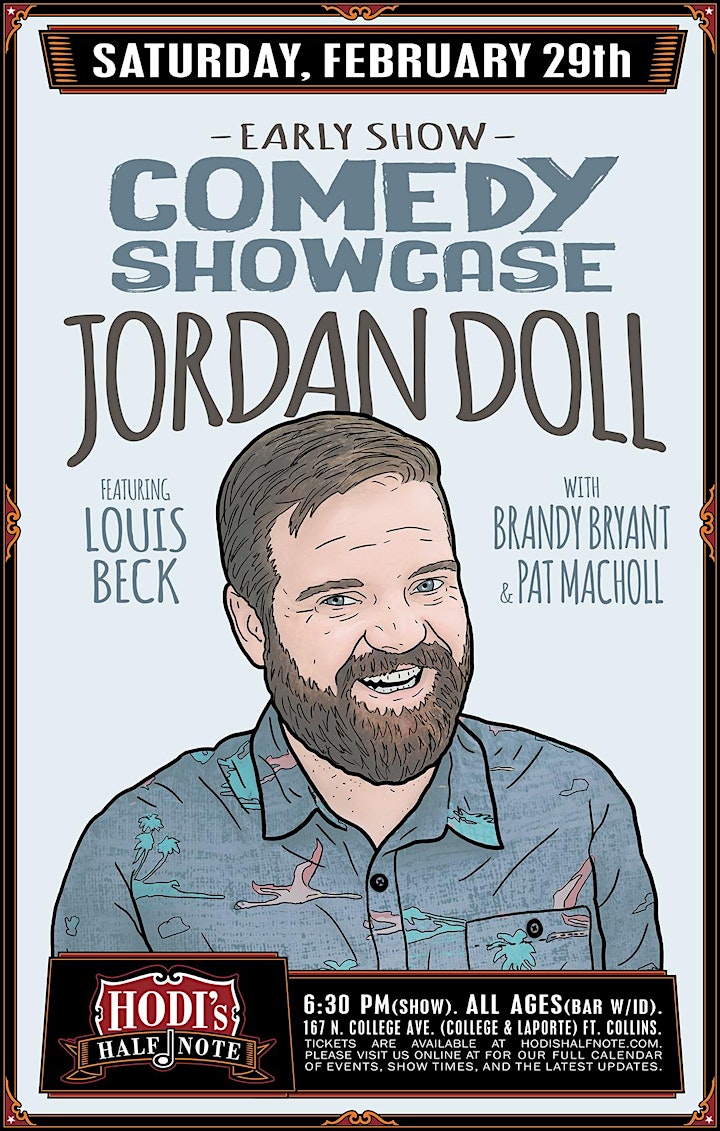 Venue Information:
Hodi's Half Note
167 N College Ave
Fort Collins, CO, 80524