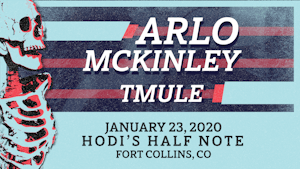 Arlo McKinley & The Lonesome Sound
TMULE
$13.00 - $15.00
Tickets At The Door
Arlo McKinley & The Lonesome Sound w/ TMULE at Hodi's Half Note
When Arlo takes the stage, prepare to feel every heart in the room begin to crumble under the weight of honesty and emotion in McKinley's lyrics. He's been on the mission of writing truthful and honest songs since his self titled release Arlo McKinley & The Lonesome Sound (2014).
Arlo's songwriting crosses genres of country-folk/rock with gobs of soul and deep and profound introspection. Being billed alongside musicians such as Tyler Childers, John Moreland, Jason Isbell, Justin Townes Earle and many others have helped Arlo McKinley get his name outside his hometown of Cincinnati and has gained him fans across the US & Europe.
Arlo's sophomore album Die Midwestern Vol. 1 came out in 2019, and will sure to continue cementing him as a one of the important voices in American music that speak to love, struggle, loss & redemption.
https://arlomckinley.bandcamp.com/album/arlo-mckinley-the-lonesome-sound
All Ages
Doors 8pm / Show 9pm
$13 ADV / $15 DOS
Known for his gritty vocals and rowdy rhythm guitar for the grungy Colorado folk rockers The Longest Day of the Year, TMULE brings together lyrical roots and folk stories like early Neil Young with the grunge of Pearl Jam and sonic celebrations like Wilco.
He has been playing shows, dreaming, and drifting from Kalamazoo to Ann Arbor to Boston to Boulder, and finally finding a home in Fort Collins, Music City.
He is a librarian at heart, a creature of exploration and empathy with a penchant for folk lyrics, grunge and rock music, and literature. He folds and unfolds each moment through creation to collapse. Through ruin and redemption. TMULE strives to dig deep and feel out stories of love, dreams of life, visions of longing and loss.
Though his songs have been used as the backbone of the band The Longest Day of the Year, his songwriting bleeds far beyond the full-frontal folk-rock of TLDOTY and also reaches into the smaller, tender, and quiet spaces of his heart and mind.
His latest release is an intimate set of songs called Worldless Lullabies and is the companion to a poetry book called "Book of Dawn / I, The Iceberg." "These tunes and poems are the most honest songs I have ever written adn recorded. When I began writing I tried to mask my life in the words. For the past few years I write to crystallize life instead of settling a heavy fog on my songs and poems."
After 2 full band LPs with The Longest Day of the Year since 2012 ("Turn Into the Ground" and "Carapace") and over a thousand shows, strummed and bellowed, TMULE released his first solo EP in 10 years with the Fort Collins musician and producer Justin Roth in May 2018.
https://www.facebook.com/TMULEWAX/
https://twitter.com/tldotymusic
https://www.instagram.com/tldotymusic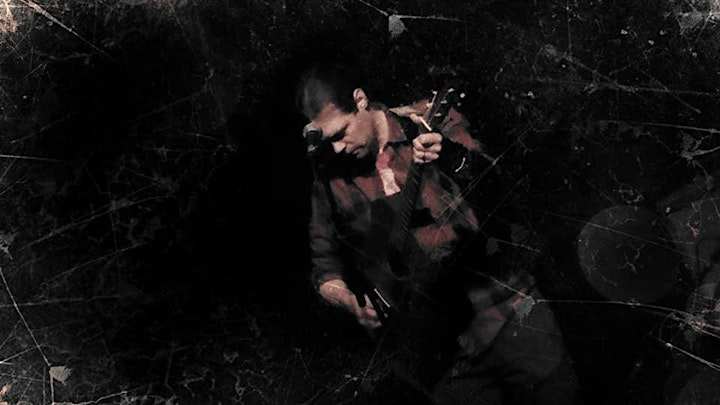 Venue Information:
Hodi's Half Note
167 N College Ave
Fort Collins, CO, 80524