40z To Freedom is back with Sabotage(Beastie Boys Tribute)
Hodi's Half Note is excited to bring back 40oz To Freedom (A Sublime Tribute) and this time with Sabotage!
40oz To Freedom has won several awards between it's members and as a group. In 2010 they won the San Diego Music Award for best tribute band. They have toured the entire US and Canada for over six years, developing one of the largest tribute band followings in the world. 40 oz. to Freedom is true to the So-Cal vibe with thumping bass lines, rad beats, and shredding guitar riffs topped off with soul quenching vocals.
Sabotage is Northern Colorado's very own Beastie Boys tribute band! With talent from all across the local music scene, this band is sure to make everyone get up and dance. Sabotage brings together musicians from 20XIII, The Nu Classics, Pretty Noise and Qbala Music, and their respective backgrounds help them to vividly re-create the blend of Hip Hop, Rock and Funk that made the Beastie Boys one of the most respected groups of the last few decades.
All Ages
$10 Advanced and Day of Show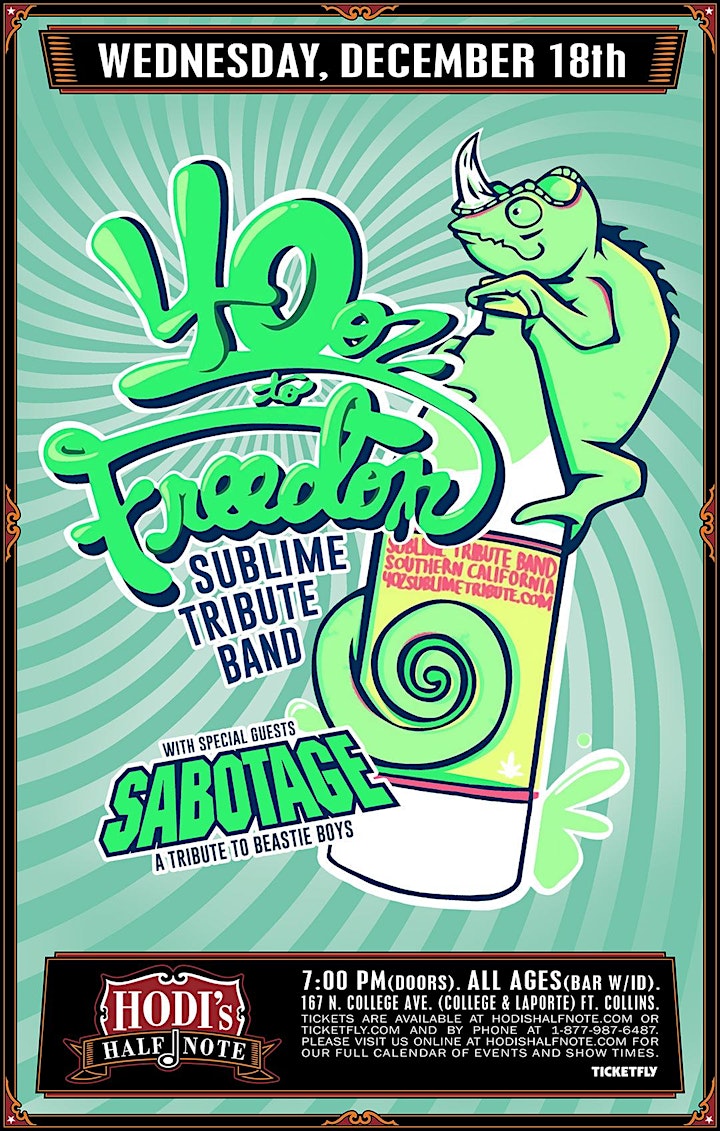 Venue Information:
Hodi's Half Note
167 N College Ave
Fort Collins, CO, 80524